Inspire – Persuade – Educate with omNovia
See highlights from the most interactive,
live or recorded, multimedia web event software on the market.
The Perfect Solution For…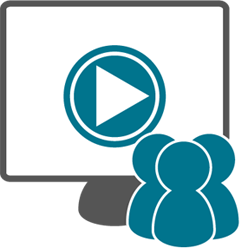 Webinars
The omNovia Platform can literally transform an average online training and marketing webinar into a media-rich, interactive and engaging online event. Now you can move beyond simple PowerPoint and screen sharing presentations by stepping…. Learn More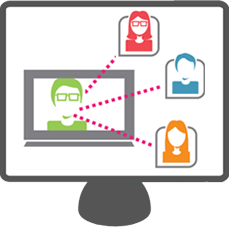 Webcasts
omNovia is a perfect platform for safely and securely streaming your next live event online. We give you more flexibility and configuration options than any other online video streaming provider. Our robust online presentation platform combined with….
Learn More

---
Taking our events online with omNovia's easy-to-use webcasting technology increased our audience and revenue.

Bill Possiel- President National Forest Foundation

omNovia's automated recording technology allows us to use the content we already have to deliver interactive, on-demand webinars around the clock.

Victoria Poor- Events Manager Thomson Reuters

Implementing omNovia's technology provides us an environment to review plays and effectively communicate with our game officials by incorporating real-time video instruction.

Walt Anderson- Coordinator of football officials for the Big 12 Conference

The ability to seamlessly create compelling, interactive and informative webinar programs plays a key role in our marketing strategy. By leveraging the omNovia platform's unique Recast technology, we are able to consistently deliver the same high quality webinars while saving a significant amount of time and resources

Ken Chow- Chief Marketing Officer of LogiXML

As a company growing in markets all over the world, one of MonaVie's biggest challenges is how to deliver our message across many different languages all at the same time. What attracted us to omNovia was the chance to create live multi-lingual presentations that could help us to deliver a high-quality, engaging and rich-media web presentation and training instead of multiple sessions. This has not only saved us valuable time for all those involved, but has also allowed us to deliver a more consistent message to our worldwide audience.

Stephen Jones- Director of Communications and Online Marketing Europe at MonaVie

After meticulous evaluation of a number of web conferencing systems, we selected omNovia for its innovative features, ease-of-use and high degree of customizability. Beyond technology we have been impressed with the responsiveness we received from the omNovia team.

Mr. Rick Olson- KRM President and CEO

With the addition of omNovia we plan to deliver more effective and impactful online events to enhance our member experience

Edward Woods - MSAE Director of Learning and Leadership Services, Edward Wood III

Being able to webcast my live surgeries with HD live video streaming allows my students and colleagues to watch the operation as if they were next to me

DR. Aaron Cohen- MD Neurological Surgeon Methodist Hospital of Indianapolis

The ability to hand off the logistics to a trusted partner like omNovia meant a huge difference in implementation time. Internal resources could focus on what they do best and leave the technology piece to the experts.

- Sharon Zakes Texas Bankers Association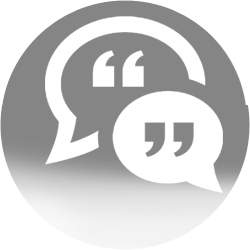 Featured Clients
---






Deliver More Exciting, More Engaging, Interactive Web Events – Live or Simulated Live or OnDemand
---
Sign Up For a Free 30-Day Trial
Start your
free,

no risk,

30-day trial

for up to 25 participants.
Sign up and experience the omNovia difference. No surprises. Just results.
Fill out the form below to create a new account. No credit card required. Must provide a valid email address to continue.